How A-Rod's Career Can Influence  A Student Leader
How A-Rod's Career Can Influence  A Student Leader
Trill or Not Trill?Well it wasn't quite "Jeterian," but the long, side-winding, mostly successful baseball career of Alex Rodriguez has seemingly come to an end. If you recall, earlier this year I wrote an article regarding the Yankees, their transition into the youth movement (called it spot on), and how that relates to passing the torch. Alex Rodriguez has now cemented his position in passing the torch.When you look at A-Rods career, you see a man who has had many ups and downs, and depending on who you ask, a storied career. One thing I think that all fans of the game can agree on is that Alex Rodriguez certainly loves the game of baseball, and the sport wouldn't be the same without him. More so, other players and baseball fanatics can attest to him being a great influence to have around the younger kids.So how can we take Alex Rodriguez's career and translate that into the student leader experience, you ask?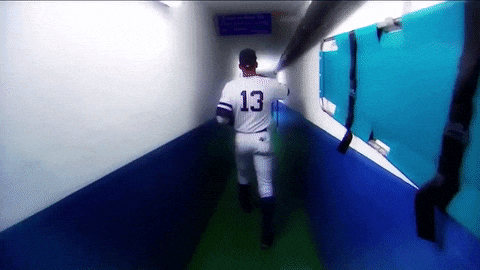 "I was 18 when I broke into the big leagues"- A-Rod Press Conference 8/7/2016
Alex Rodriguez was, no doubt, a young kid when he began his career with the Seattle Mariners. Just like other aspiring baseball players, he had dreams of playing for the big leagues and had his mind focused on that goal. He also found some great mentors such as Ken Griffey Jr. and Edgar Martinez to help guide him through his rookie years. SA Pros often hear from their students that their biggest regret is not getting involved soon enough. As student leaders, if you have a passion coming into college, follow it. And don't be afraid to look towards your upperclassmen for help.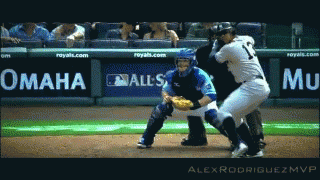 Alex Rodriguez had the talent and used it.
Steroids aside, Alex Rodriguez has talent and there is no argument about that. It's only a few in a generation that can be considered a true "5 tool player" : speed, a strong arm, can hit for power and average, and is a superior defender. A-Rod was one of the best shortstops in the game until he moved to third base, when he came to the Yankees and still fielded that position well for years. You want to be a 5 tool student leader. Versatility is important and so is having an expanded skill set. And, don't be afraid to apply your talent to risky situations. Learn to lead in different ways and be flexible when dealing with students from all walks.
Alex Rodriguez cheated, lied, owned up to it and bounced back.
A-Rod's storied career has been turbulent. The steroid era put a mark on baseball and a lot of its superstars. While that asterisk may never be removed from next to Alex's name in the records, he certainly proved to be human through it all. For those baseball players who were caught involved  in the use of steroids, those who weathered the storm successfully, did a masterful job of owning up to the mistake and moved forward. It took Alex a while to get it right; thus, he was banned from MLB for a year and then tried to sue the entire Yankee organization. Something clicked during his 2014 ban, and A-Rod came back a new man in 2015. He then had a renaissance season, in the process winning back the fans. Student leaders can, and will make mistakes. The pressure of being front and center, as well as the added responsibilities on top of academics, can be daunting. It's how you work through the mistakes and own up to them that count.
Alex Rodriguez eventually knew what to say and how to say it.
One of A-Rod's biggest knocks in comparison to the likes of Derek Jeter, or really any of our beloved Yankees, is how he responded to the media, or the in which he was perceived by the public (think the time he had a picture on the internet of him kissing himself (see example). Certain people have a knack for saying only what's needed and just enough to get the point across. It was only later on in A-Rod's career that he figured that out. Playing in the New York market is incredibly though, and the media scrutinizes an athlete's every move and word. During his last week, tensions were high between Joe Girardi and Alex Rodriguez over playing time. Old A-Rod may have blown everything out of proportion but the smart, grown man that he has become played it calm, cool and collective. As student leaders, you will no doubt eventually be put in a situation where every word that comes out of your mouth is judged. Learn your audience, and learn what talking style works best. Also, be fully aware of what you say and how you say it, body language can far outweigh words.
Alex Rodriguez became a mentor to the new generation
Eventually, even a superstar's light begins to dim. What to do when you know the end is near? Ensure that the next generation has the same opportunity as you to be great. His teammates loved him because Alex was not only a student of the game but a teacher too. Robinson Cano, a known mentee of A-Rod has certainly benefitted from it. With the Yankees in transition, having veteran leadership is important to help guide the new baby boomers along the way. A-Rod did that during his later years. This is very similar to the inevitable time of student leaders graduating.  The sustainability of a club, organization, or programming board can only go as far as the students who help prepare the next generation of leaders. Share your knowledge and help pass the torch.
Till the next time,
Scott.
Scott Siegel-Ortiz is a well-rounded higher education professional with over 8 years of dedication to the development and success of students. His passion for making an impact knows no boundaries and is constantly striving to reach the next level while encouraging his students to do the same.
Scott also loves long walks down the aisles of Target and likes to post lots of pics of his cats on social media.